MERCHANDISE FOR SALE AT THE HALL
MERCHANDISE CAN NOW BE PURCHASED OVER THE PHONE BY CALLING THE HALL. GIVE US A CALL, TELL US WHAT YOU WANT, & HAVE IT MAILED DIRECTLY TO YOU.
WEAR BOILERMAKERS LOCAL 502 GEAR WITH PRIDE!!!!
ALSO, FOLLOW OUR FACEBOOK GROUP PAGE TO KEEP UP TO DATE ON WHAT IS COMING...
" 502 LEAP MERCHANDISE "
https://www.facebook.com/groups/1499606766987298/
ZIPPO LIGHTER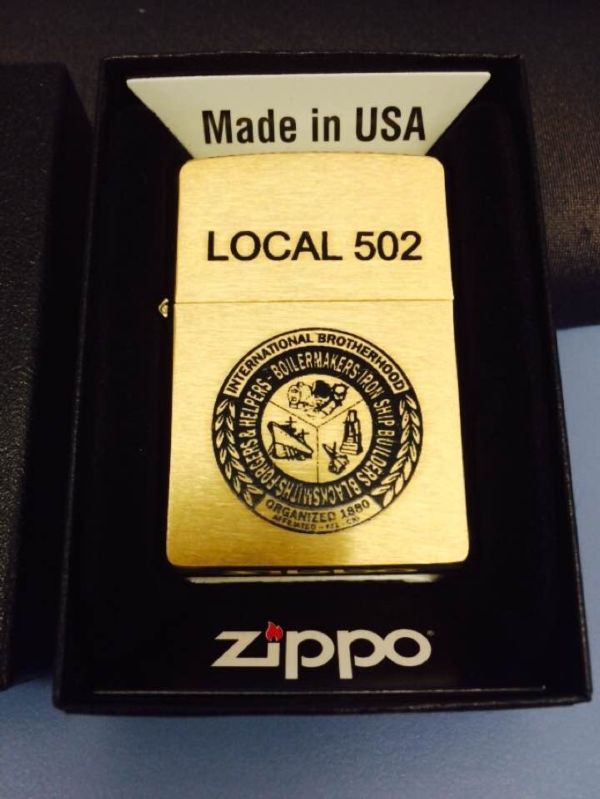 $35 - MADE IN AMERICA ZIPPO LIGHTER WITH BOILERMAKER LOGO & "LOCAL 502" ENGRAVING

502 EMBROIDERED BEANIES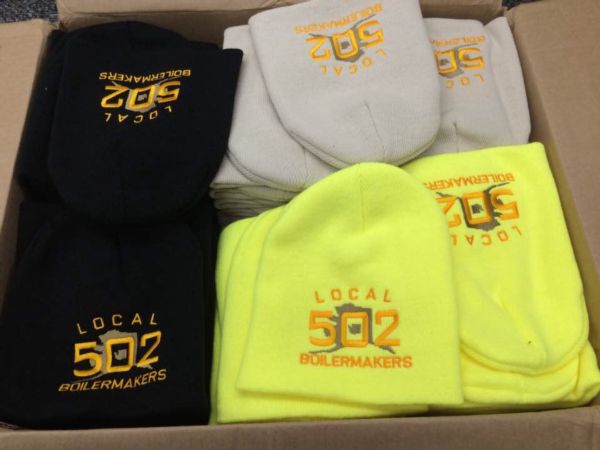 $20 - BLACK, WHITE, & YELLOW 502 LOGO EMBROIDERED BEANIE HATS. PROFITS GO TO SICK & DISTRESS

BELT BUCKLE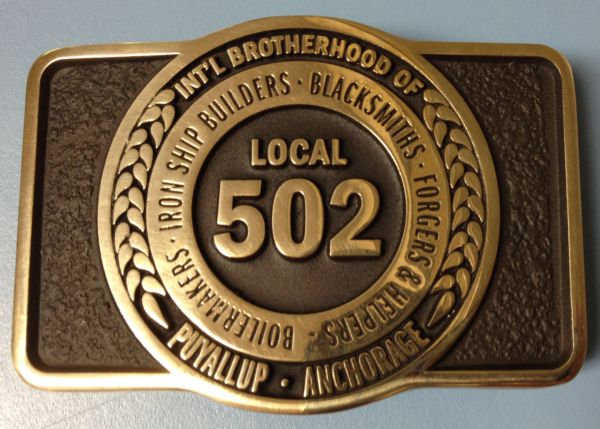 $40 - BRASS BELT BUCKLE WITH "LOCAL 502" IN THE MIDDLE OF INTERNATIONAL LOGO

POCKET KNIFE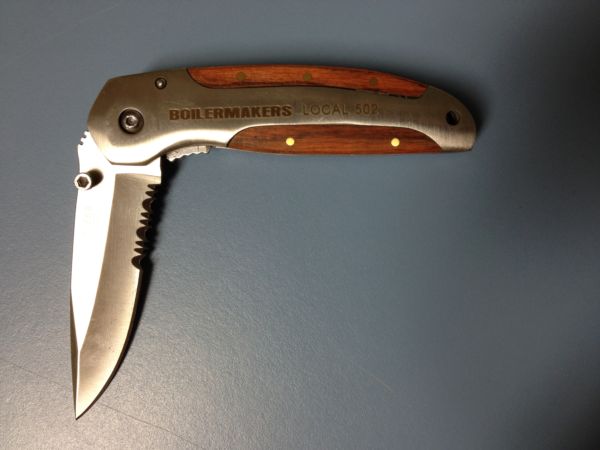 $20 - ROSEWOOD STAINLEES STEEL LOCKBLADE KNIFE - 3" SERRATED BLADE - HANDLE ENGRAVED WITH "BOILERMAKERS LOCAL 502"

EXTENDABLE FLASHLIGHT

$10 - BLUE EXTENDABLE FLASHLIGHT WITH FLEXIBLE HEAD & 2 MAGNETS. "BOILERMAKERS LOCAL 502" PRINTED ON SIDE.

Page Last Updated: Mar 11, 2017 (14:28:00)